Effective date: January 09, 2019
Privacy Policy

AutoPRO Software Solutions ("us", "we", or "our") operates the https://autoprosoft.com/ website and the Autopro App mobile application (the "Service").
This page informs you of our policies regarding the collection, use, and disclosure of personal data when you use our Service and the choices you have associated with that data. Our Privacy Policy for autoprosoftware.net is based on the Free Privacy Policy Template Website .
We use your data to provide and improve the Service. By using the Service, you agree to the collection and use of information in accordance with this policy. Unless otherwise defined in this Privacy Policy, terms used in this Privacy Policy have the same meanings as in our Terms and Conditions.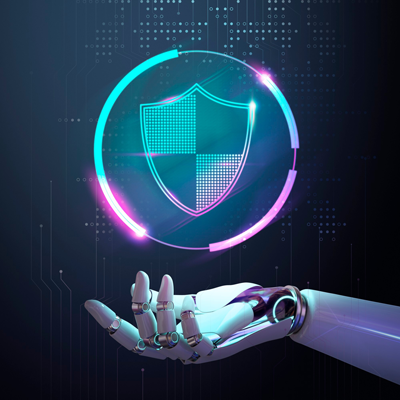 Information We Collect About You
We may obtain your Personal Information when you:
Use our website or applications;
Request quotes, services, support, downloads, trials, whitepapers, training or information;
Place orders for products or services or register for events or webinars;
Create and manage an account;
Participate in surveys or other promotional activities online or in any other venue;
Subscribe to newsletters, AutoPRO Tech, marketing and promotional emails or other materials.
Interact with us on third party social networks (subject to that third party's terms of use and privacy policies)
Contact us.
Categories of Personal Information we collect may include your name, email address, address, contact telephone numbers, user ID, and password. It may also include work information such as job title and other business or company information. Forms that you choose to complete will indicate whether information requested is mandatory or voluntary.
In order to offer you a more consistent and personalized experience in your interactions with AutoPRO Tech, information collected through one source may be combined with information AutoPRO Tech obtains through other sources. This may include information that allows us to identify you across multiple devices through which you access our website. We may also supplement the information we collect with information obtained from other parties, including our Business Partners and other third parties to create customized profiles about you. Examples of how we may use this information include using your data to help us to improve your experience using our website, to present you with options tailored to your preferences and for targeted advertising purposes as explained below.
For more information about use of cookies and other similar tracking technologies, including how to opt out of targeted advertising please contact us at [email protected] Some AutoPRO Tech services may be co-branded and offered in conjunction with another company. If you register for or use such services, both AutoPRO Tech and the other company may receive information collected in conjunction with the co-branded services, and may use the information according to each company's privacy statement and other agreements with you.
Information We Automatically Collect
We may automatically collect behavioral and usage information about your visits to our website, including the pages you view, the links and advertisements you click, search terms you enter, and other actions you take in connection with AutoPRO Tech website and services. We may also collect certain information from the browser you use to come to our website, such as your IP address, device identifier, location data, browser type and language, access times, the Uniform Resource Locator (URL) of the website that referred you to our website and the URL to which you browse away from our website if you click on a link on our website.
How We Use Personal Information
AutoPRO Tech may use your Personal Information to:
Carry out the transaction that you have requested;
Deliver our products, solutions, services and support, or detecting security incidents;
Send communications to you about products and services available from AutoPRO Tech and its subsidiaries, including information about AutoPRO Tech programs in which you or your company has chosen to participate, as well as events, promotional offers and surveys.
Facilitate communications from AutoPRO Tech' Business Partners.
Customize, analyze and improve our products, solutions, services (including the content and advertisements on our website to identify usage trends or determine the effectiveness of our marketing campaigns), technologies, communications and relationship with you
Better understand our customers and online users based on interest and interactions with our website;
Personalize content and implement your preferences;
Enforce our contracts with customers and our website terms and conditions;
Prevent fraud and other prohibited or illegal activities;
Protect the security or integrity of our website, our businesses and our products or services; or
Perform other functions or serve other purposes, as disclosed to you at the point of collection, or as required or permitted by law.
Legal Basis for Processing
Our legal basis for collecting and using your Personal Information as described in this Privacy Statement will depend on the Personal Information concerned and the specific context in which we collect it. In general, we collect and process your Personal Information on one or more of the following bases:
Your consent, for example where we have obtained your consent to process your personal data for certain activities (such as the use of cookies for online tracking and analysis). You are free to withdraw your consent at any time by contacting

[email protected]

. If you withdraw your consent, it will not affect the lawfulness of any processing based on your consent before you withdrew it. Where applicable, we may ask for your consent to processing at the point where you provide your Personal Information.
For compliance with AutoPRO Tech' legal obligations where other laws require the processing of your Personal Information (for example, health and safety, taxation and anti-money laundering laws) or where we need your Personal Information to protect your vital interests or those of another person.
AutoPRO Tech' (and its Business Partners') legitimate interests which include the provision of our website and/or relevant products and services, and/or the carrying out of marketing and profiling activities, provided always that our legitimate interests are not outweighed by any prejudice or harm to your rights and freedoms.
If you have any questions or need more information concerning the legal basis on which we collect your Personal Information, please contact us at [email protected].
Retention of Your Personal Information
We will retain your Personal Information as necessary in connection with the purposes described in this Privacy Statement and in accordance with AutoPRO Tech' retention policies and applicable law.
AutoPRO Tech may transfer your Personal Information to other companies within the AutoPRO Tech group and/or to its Business Partners, if required for the purposes described in this Privacy Statement. This may involve the transfer of your Personal Information to countries outside your home country or region, including outside the European Economic Area if that is your region, which may have a different level of data protection from your home country. Such countries may include, without limitation, the United States and other countries in which AutoPRO Tech and affiliates, or Business Partners maintain facilities (see the bottom of this Privacy Statement for a list of our affiliates). In order to provide adequate protection for the transfer of your Personal Information, we have in place contractual arrangements (as appropriate) with our subsidiaries, affiliates and Business Partners in respect of such transfers (based on EU Commission approved standard contractual clauses). We will take all reasonable technical and organizational measures to safeguard Personal Information we transfer in accordance with applicable laws.
How We May Share Your Personal Information
We may share your Personal Information with other AutoPRO Tech entities (see the bottom of this Privacy Statement for a list of our affiliates and subsidiaries) as well as Business Partners for the purposes described in this Privacy Statement, including (without limitation) to carry out transactions you request, or to make our business (or that of our subsidiaries and affiliates) more responsive to your needs. We will only share your Personal Information with AutoPRO Tech affiliates and subsidiaries who agree to protect your Personal Information and use it solely for the purposes specified by AutoPRO Tech.
In addition, AutoPRO Tech may share your Personal Information with participants in our sales and marketing chain, including but not limited to retailers, resellers, distributors, integrators, order fulfillers and some sales agents and resellers/channel partners, for the limited purposes of selling, marketing, or providing support for AutoPRO Tech products and services.
We may disclose your Personal Information for any purpose with your consent.
We may also disclose your Personal Information in connection with law enforcement, fraud prevention or other legal action; as required by law or regulation; if AutoPRO Tech (or a part of AutoPRO Tech) is sold or merges with another company; or if AutoPRO Tech reasonably believes it is necessary to protect AutoPRO Tech, its customers, or the public.
Submitting a Consumer Request
To submit a verifiable consumer request, you or your authorized agent can do so by sending a written request to
[email protected]
or to the postal address provided at the bottom of this Privacy Statement.
You may only make a verifiable consumer request to know twice within a 12-month period. We may ask for certain information to verify the request in accordance with applicable law. The verifiable consumer request to know and request for deletion must:
Provide sufficient information that allows us to reasonably verify you are the person about whom we collected Personal Information or an authorized agent
Describe your request with sufficient detail that allows us to properly understand, evaluate, and respond to it.
If you would like to print a copy of this Privacy Statement, please select the "Print" button in your web browser
Your EU Data Protection Rights
Where the processing of your Personal Information is subject to EU data protection laws, you have the following data subject rights. Please note that these rights are not absolute and in certain cases are subject to conditions as specified in applicable law:
Access: you have the right to request information about how we process your Personal Information and to obtain a copy of that Personal Information
Rectification: you have the right to request the rectification of inaccurate Personal Information about you and for any incomplete Personal Information about you to be completed.
Objection: you have the right to object to the processing of your Personal Information which is based on our legitimate interests (as described above).
Erasure: you have the right to request the erasure of your Personal Information (subject to certain conditions).
Automated decision-making: you have the right not to have a decision made about you that is based solely on automated processing if that decision produces legal or similarly significant effects concerning you.
Restriction: you have the right to ask us to restrict our processing of your Personal Information, so that we no longer process that information until the restriction is lifted.
Portability: you have the right to receive your Personal Information, which you have provided to us, in a structured, commonly used and machine-readable format and to have that information transmitted to another organization in certain circumstances.
How We Secure Your Personal Information
AutoPRO Tech takes all reasonable steps to protect your Personal Information from misuse, interference, and loss, as well as unauthorized access, modification or disclosure. The ways we do this include:
using encryption when collecting or transferring sensitive information
having in place technical and organizational measures designed to ensure the ongoing integrity, availability and resilience of processing systems and services;
limiting physical access to our premises
limiting access to the information we collect about you;
ensuring that we and our Business Partners have appropriate security safeguards to keep Personal Information secure; and
where required by law, destroying or de-identifying Personal Information.
We encourage you to keep any passwords you use confidential and to be careful to avoid "phishing" scams where someone may send you an email that appears to be from AutoPRO Tech asking for your Personal Information. AutoPRO Tech will not request your ID or password through email
Changes to This Privacy Statement
We will occasionally update this Privacy Statement. If we make changes to this Privacy Statement or make any material changes to how we use your Personal Information, we will revise this Privacy Statement to reflect such changes and revise this Privacy Statement's effective date, included at the end of this section. We encourage you to periodically review this Privacy Statement to be informed of how we are using and protecting your Personal Information.
If you would like to contact us for any reason regarding our privacy practices, please email us at
[email protected]
Contact information for our Data Protection Officer: [email protected]
For data subjects located in the EU:
AutoPRO Tech, Inc. is the controller of your Personal Information (unless otherwise stated).
For the purposes of the EU General Data Protection Regulation, AutoPRO Tech has appointed its representative in the EU and can be contacted by email: [email protected]
Effective Date: 15th June 2021
Last Updated: 9th December 2021