FACILITIES MANAGEMENT
AutoPRO™
Facilities Management
AutoPRO™ FM helps maintenance teams keep a record of all assets they are responsible for, schedule and track maintenance tasks, and keep a historical record of work they perform.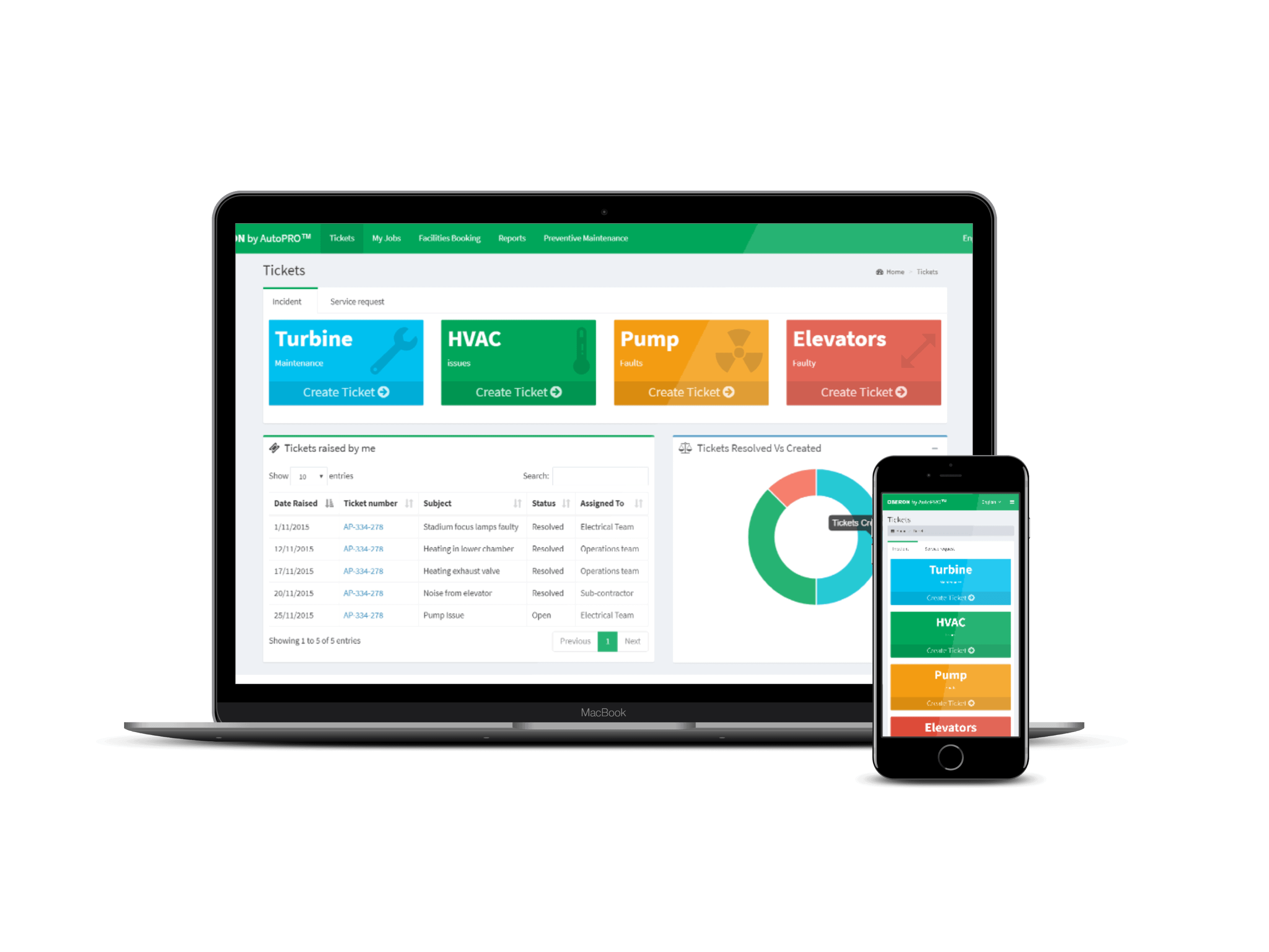 Incident tracking and ticketing
Asset / Equipment Management
Corrective or Breakdown Work Orders
Preventive Maintenance scheduling
Standard Operation Procedures for Asset/Equipment Management
Lease management, Rental management and billing
Integrated with IOT and BMS systems
Helpdesk and Knowledgebase
Focuses on managing and maintaining a wide range of processes
Facilities management focuses on managing and maintaining a wide range of processes that ensure the safety, productivity, and efficiency of a built environment and its occupants. From groundskeeping and security measures to outsourcing cleaning and maintaining HVAC systems – facilities management encompasses it all.
The various tasks involved when managing a facility include: Asset management and tracking, Equipment and building maintenance, Project management, Security Health and safety management, Environmental services, Catering and hospitality.