CASE STUDY
AUTOPRO CASE STUDY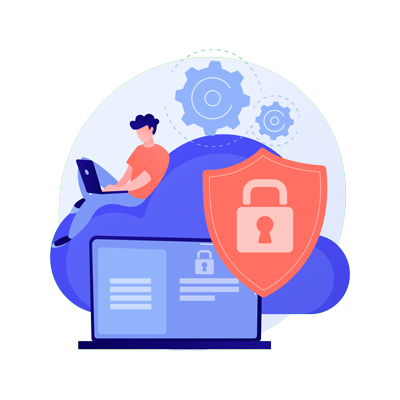 Real Estate Development Company
AutoPRO implemented its construction management software for this private development company based in the Middle East, giving project managers complete visibility on multiple projects with online status and potential delays while digitizing and streamlining processes.
Based in Kuwait with offices throughout the Middle East, the client is a well-recognized and award-winning real estate developer considered to be a driving force behind development and growth in Middle East. The client works in real estate development, investment, and entertainment with a total of owned assets valued at $3 billion.
When the client began to work with AutoPRO in 2016, they faced a number of challenges in the management of their real estate development projects:
Tracking and reporting on the status of projects was managed manually in weekly or bi-weekly team meetings and there was little visibility on potential delays or issues in between.
Project managers were unable to proactively plan and act on problems, resulting in further delays.
The approval process also added time to projects, with cumbersome paperwork and long turnaround times to get various approvals at different stages of a project.
Project Management Challenges
Lack of real-time visibility on the status of a project
Inability to take preventative measures on issues or delays
Manual paperwork and approval process
Long turnaround times to get approvals throughout the project
Because of the issues above the cost and time management was out of control.
Over the course of 3 months, AutoPRO implemented a standard operating procedure for 4 of the client's projects, valued at over $1 billion.
Approximately 250 users were onboarded to use the software at an investment of around $200,000 for the client.
The new streamlined process was completely digitized and available on mobile, tablet, and desktop.
It immediately highlighted potential project bottlenecks to management through the use of dashboards available in AutoPRO's project management and design modules.
Project workflows allowed for all project documentation to be stored digitally, including drawings and digital signatures.
Schedule tracking provided a live view of everything going on in each project, including contractors and sub-contractors working both within and outside of the company.
While the client had considered other software providers, the decision to work with AutoPRO was ultimately made due to the simplicity of the system, its ability to be easily customized to align with the client's internal processes, and powerful dashboards available to management.
Since implementation in 2016, the client continues to use AutoPRO's construction management software for new projects
Project managers have access to an online dashboard that provides real-time reporting on a project's status
The system automatically sends alerts to notify of possible delays so they can be addressed proactively
The approval cycle was shortened from 20 days to 7 days
There is a simple and efficient onboarding process for new projects
Both the client and system users (contractors, sub-contractors, project managers, etc.) have given great feedback on the system's ease of use
The coast for the variations for potential change orders reduced by 80%