Autopro is SOC 2 Type 2 Compliant.
The independent audit, conducted by EcommSecurity, certifies that AutoPRO's systems and processes meet the American Institute of Certified Public Accountants (AICPA) Trust Service Principles and Criteria. The SOC 2 Type 2 report documents AutoPRO's services and risk management controls put in place to address common security risks defined by the AICPA and verifies compliance and operational effectiveness, outlining critical security policies, procedures, and safeguards necessary to protect and secure client data.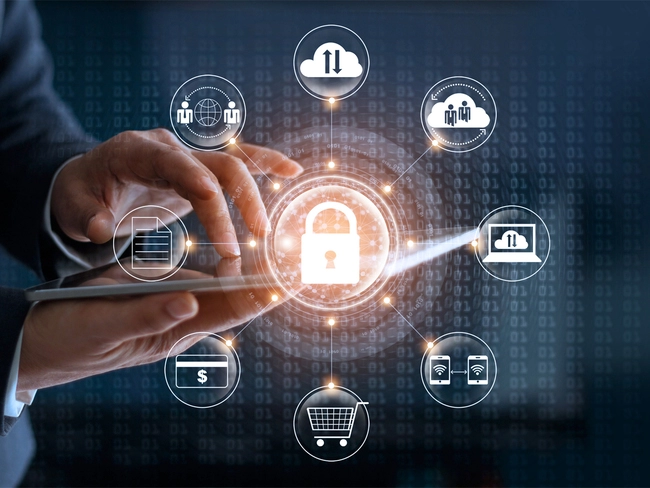 Security
Protecting the system against unauthorized access, be it physical or logical
Availability
Making the system available for use as agreed upon in contracts with customers
Processing Integrity
Ensuring the complete and timely processing of information
Confidentiality
Protecting any information deemed confidential with appropriate controls
Privacy
Handling any personal information per your organization's privacy notice
Data Security In Transit And At Rest
Data can be exchanged either using external APIs using HTTPS or by using flat files. AutoPRO Uses a secure and encrypted connection for transfer of data over the Internet.
The data is encrypted at rest while residing in the Database. The encryption keys implement the AES-256 algorithm.
The mobile application uses the same internal APIs using HTTPS as the web application.
The API endpoints only accept HTTPS connections and the user needs to be authenticated.
Some data can be cached locally on the device using its encrypted database. The database is destroyed on logout and the data needs to be downloaded again from the servers.
For accessing data across the network to integrate with other tools a VPN is used so that the connection is secure and compliant to the highest security standards.
The API endpoints only accept HTTPS connections and the user needs to be authenticated.
Our Canadian infrastructure is hosted with Amazon Web Services (AWS) in Canada.

Our US infrastructure is hosted with Amazon Web Services (AWS) in the United States.

Our Middle East infrastructure is hosted with Amazon Web Services (AWS) in Australia.

All Canadian client instances are hosted on Canadian geolocated infrastructure.

All data is TLS encrypted during transit

We adhere 100 % to all GDPR requirements and all relevant provincial level legislation
 

Monthly releases ensuring you're always on the latest version of the application

SLA managed notifications and thorough release notes

Weeklong release preview in safe environment

Guided webinars

Template resources for downstream communication
Apart from SOC 2 and GDPR compliance, AutoPRO is also ISO 27001: 2013 certified